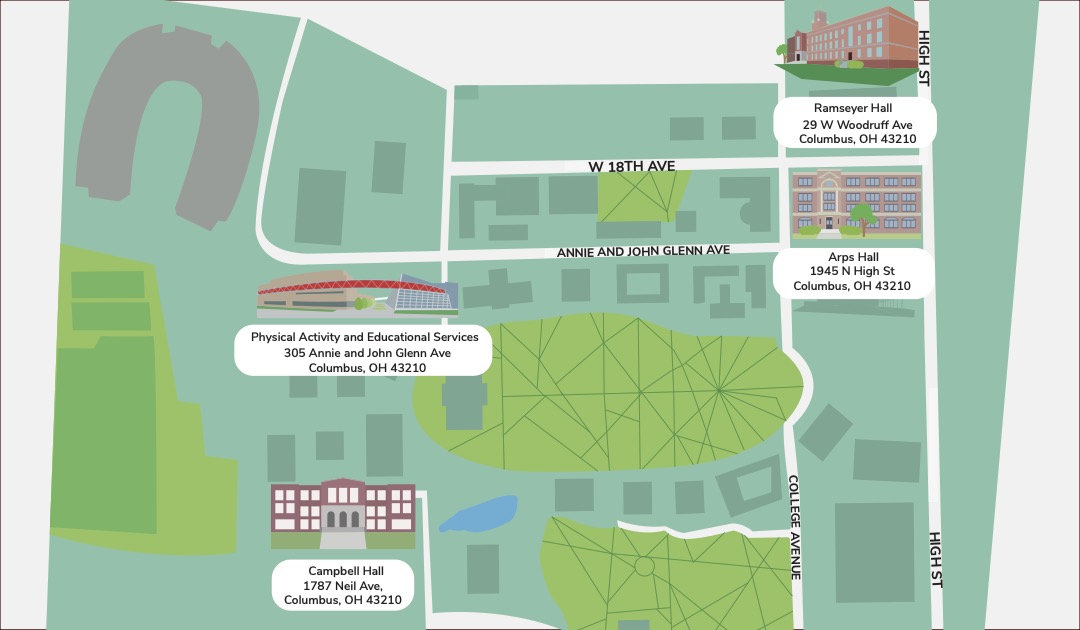 Reinforcing Opportunity and Promise
The College of Education and Human Ecology is embarking on a renovation to transform Campbell Hall into an aspirational community space reflective of EHE's culture and core values. The college is investing $60 million into the century-old building thanks to a historic increase in philanthropy, state awarded funds and growth over the past five years. In support of furthering the college's educational goals and mission the new facilities will stand as a beacon for our commitment to justice, internationalization, excellence, diversity and innovation.
Schooley Caldwell and Evoke Studio Architecture have been selected for construction and design services. The project is in the schematic phase of the development.
Renovations are slated to begin in mid-2023. If you would like to visit the building, we encourage you to plan accordingly.
Design elements will be transformative and leverage every space – indoor and out – to foster a more cohesive integration of contemporary uses of a historic setting known for opportunity and promise.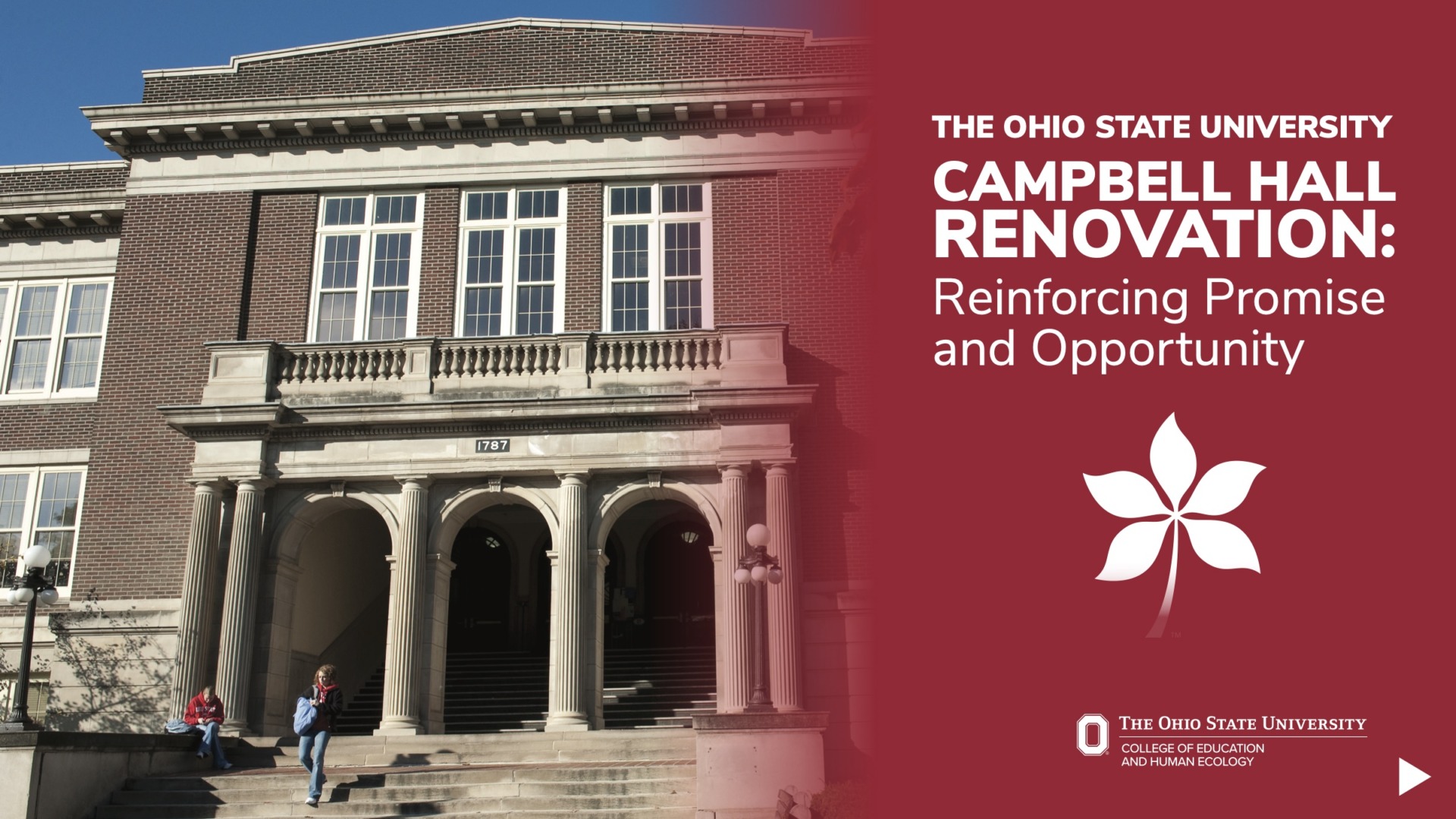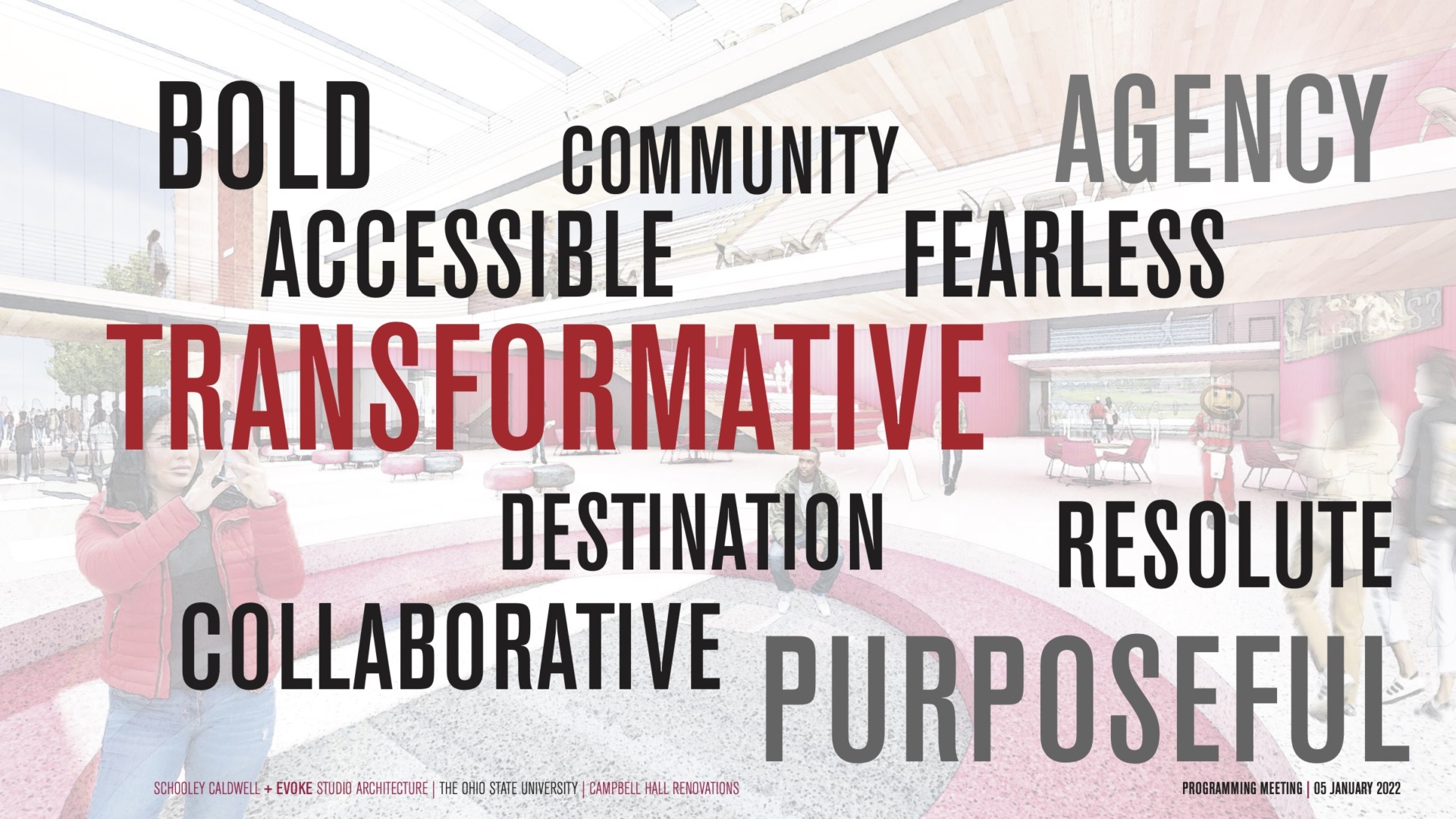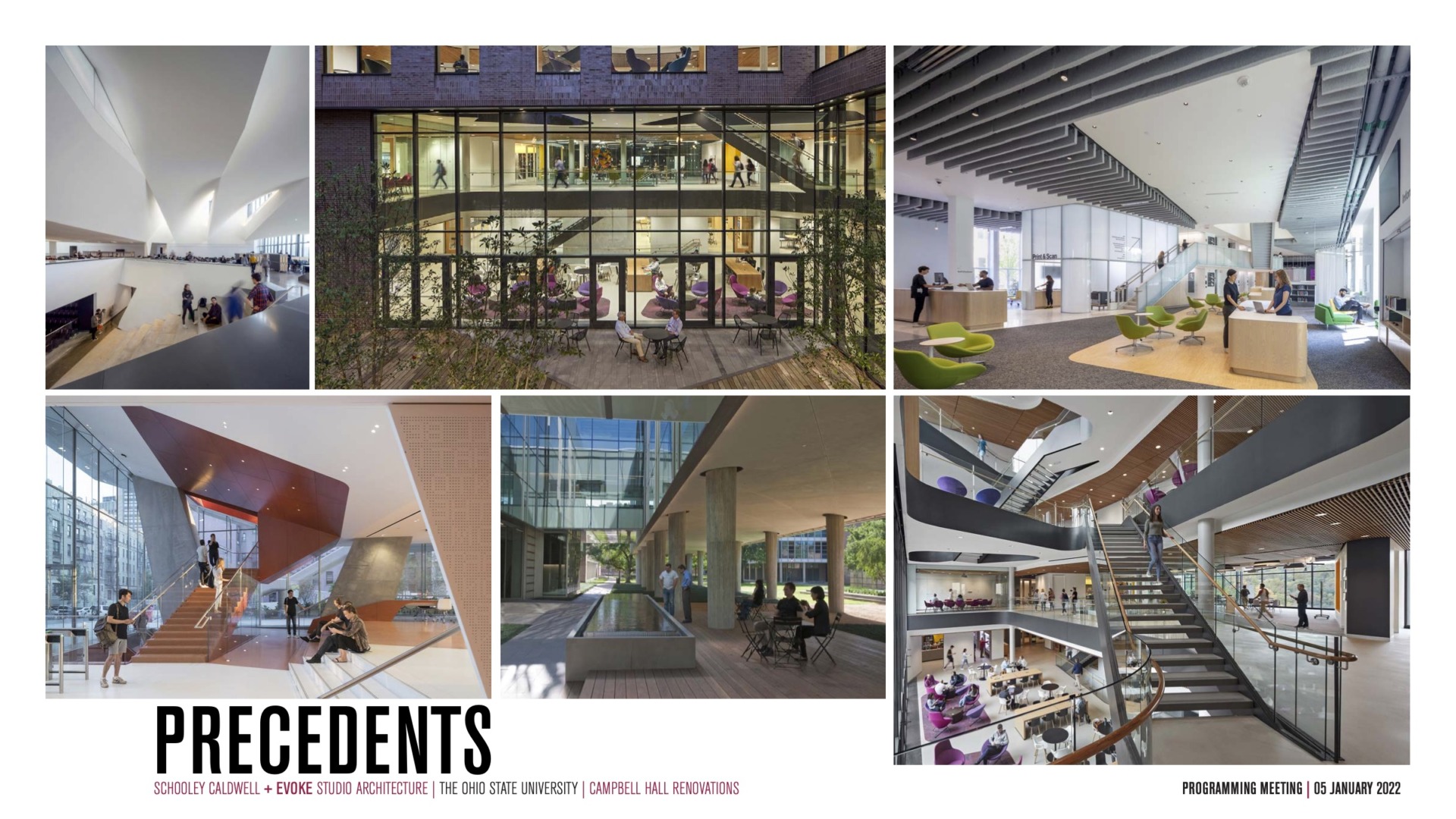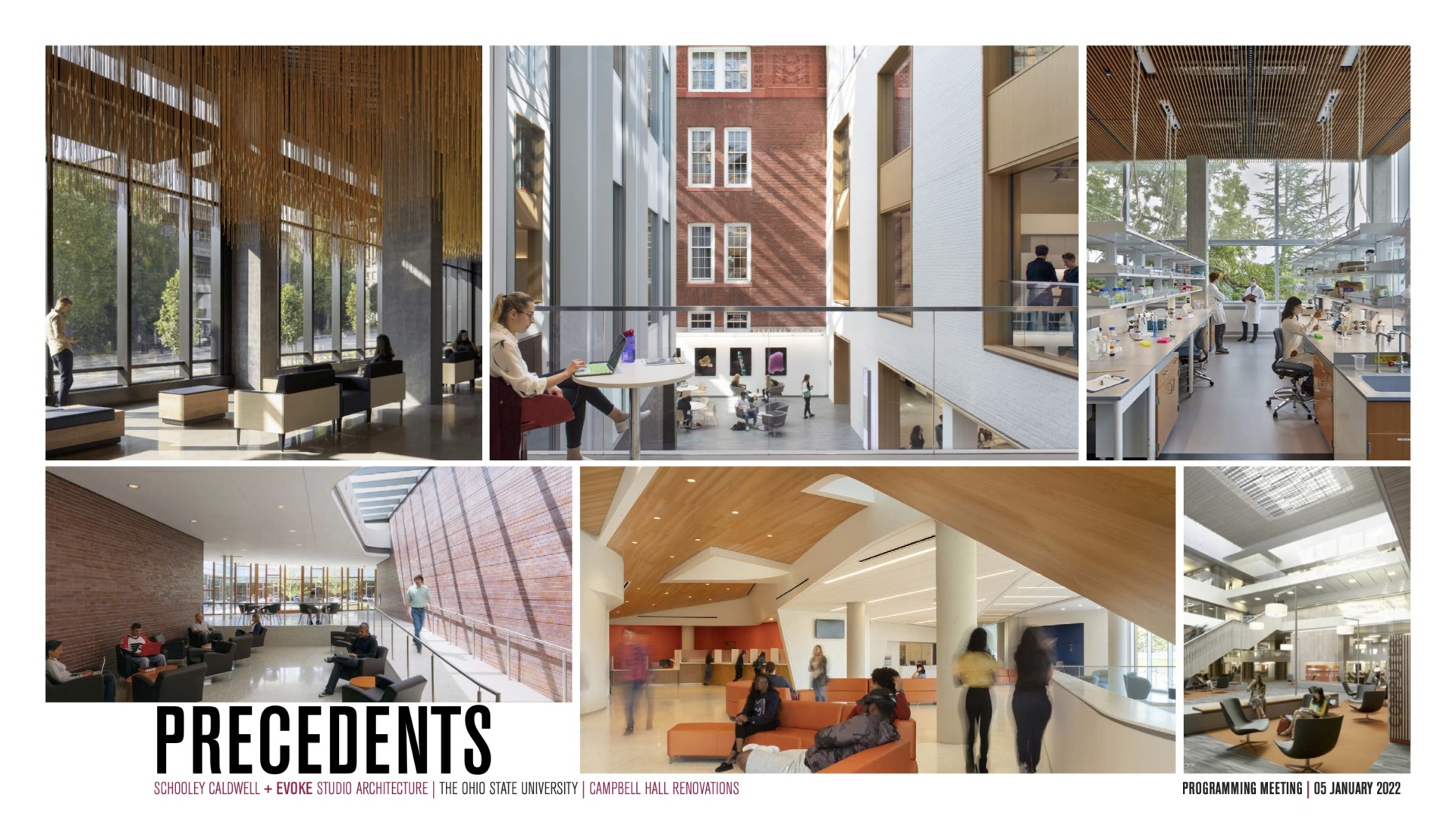 Updates
The Campbell Hall Renovation site will be updated regularly with the latest news and information.
Designs have been reviewed by the university's design board and Schooley Caldwell and Evoke Studio Architecture are working toward satisfying the updated recommendations.
Swing space for offices and classrooms assignments are in progress.
Enabling projects in Ramseyer Hall, Arps Hall and the Physical Activity and Education Services Building are underway with an expectation for completion by the end of summer. Completion of these projects will allow the college to move individuals out of designated swing spaces areas.
Dean Don Pope-Davis held a webinar in September featuring the latest information on the Campbell Hall renovation project. The dean provided updates on designs and timelines. If you missed the Town Hall webinar you can view the recording below.
We reinforce our foundations by transforming our college.
We ensure our future by building on our history.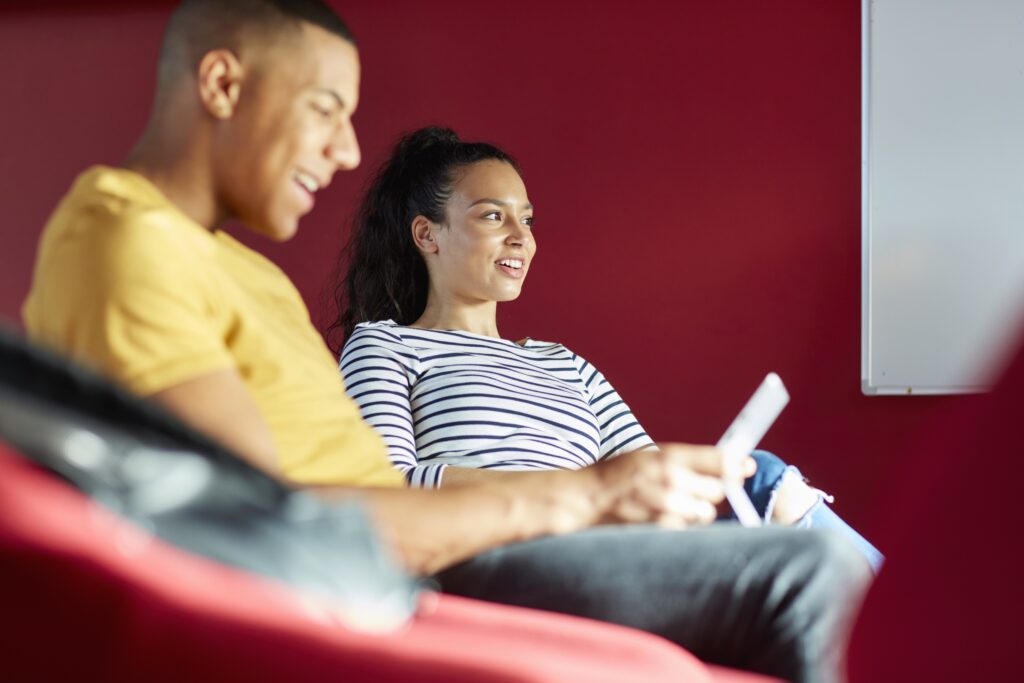 We Make Lives Better, Together
Continuing in the legacy of opportunity and promise the updated Campbell Hall will house the heart-workings of the college. Centralizing the EHE community ensures we will continue to attract the best and brightest of future educators and scholars, and deepen the study of health and economic well-being of individuals families and communities.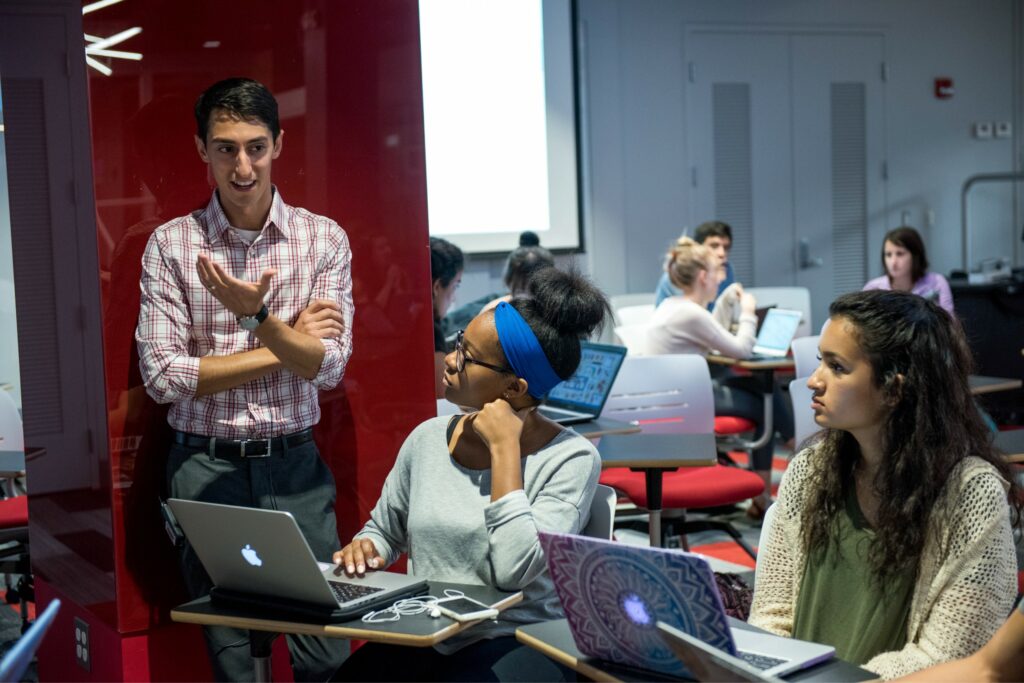 Purposeful Transformation
The project is a key investment to supporting the academic enterprise of the college. The facilities will help propel research support, diversity and inclusion, global partnerships and community engagement. The goal is to create spaces that meet the diverse needs of faculty, staff and students of today with room for future growth.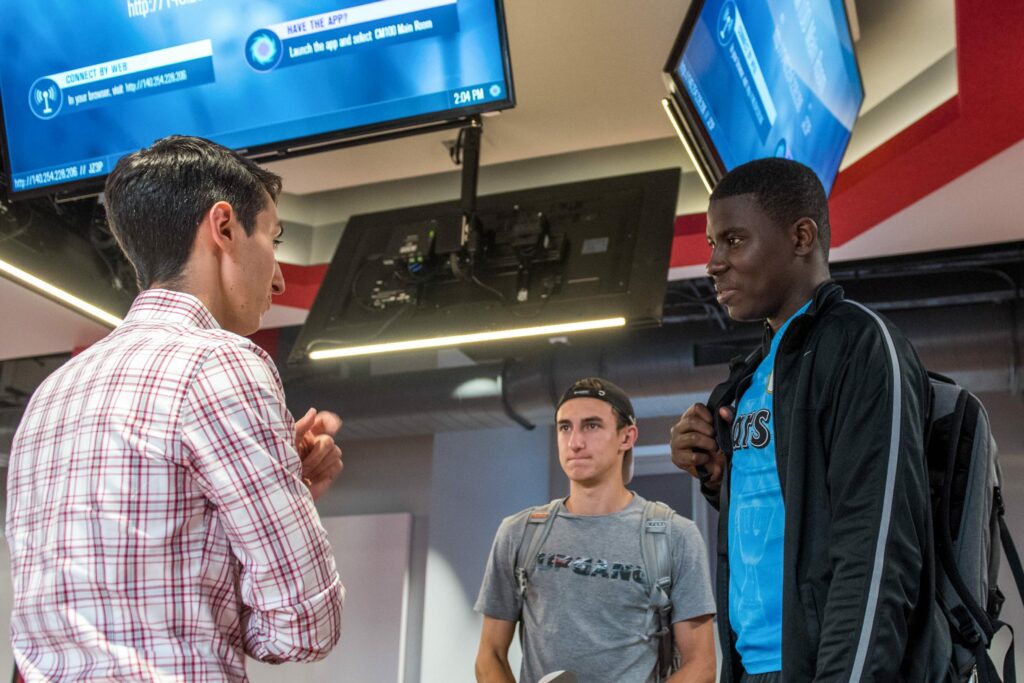 Driving Societal Change
The project will allow EHE to continue carving pathways to advance societal change on local, state and global levels through education. The new spaces will strengthen collaboration and promote a spirit of change to help pioneer lasting diversity, equity and inclusion practices for a more just world.
Project Features
The updated facilities will mark and renew the west entrance to the university.
Creation of an accessible, efficient and flexible building that brings together the EHE community and promotes interactions across campus.
Offers a more cohesive integration of contemporary uses and innovation to fit modern working patterns and promote faculty, staff and student success.
Purposely designed areas for collaborative work.
State-of-the-art design to nurture critical thinking and foster experiential learning through real-world problem solving in flexible spaces that enhances student experience.
Improvements of active-learning spaces that include designed classroom pools connected to hands-on learning environments.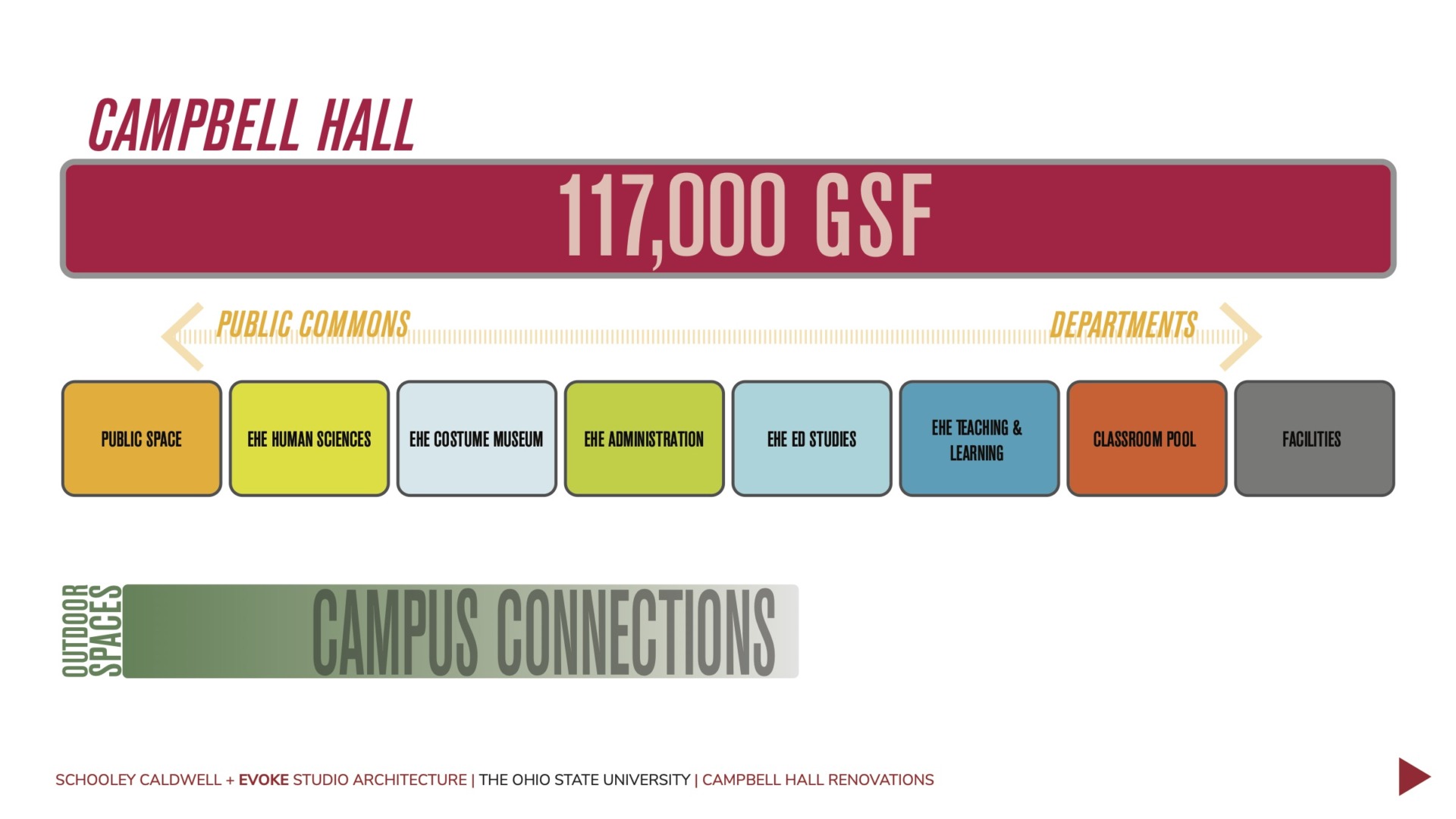 Questions
Any questions regarding the renovation should be directed to EHE-Campbell-Hall@osu.edu. In order to limit confusion, we ask that you not contact the contractors directly.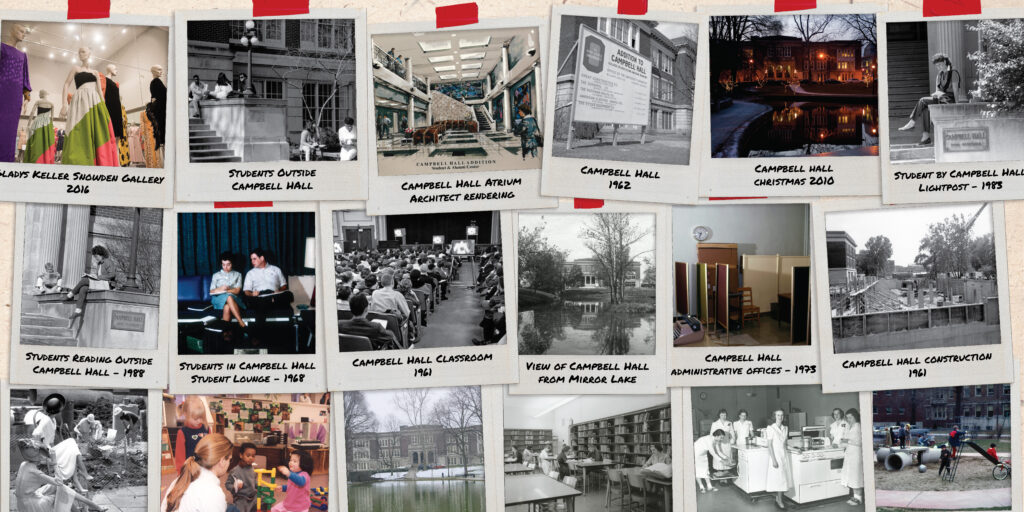 Campbell Hall: A 1916 symbol of promise recalls its past, looks to the future